NEW!!! Read Women in 2014: Ten Bay Area Picks @ KQED
Leave a Comment at KQED to help suport this site.
---
04-16-14 :
Lorrie Moore 'Bark'
Undoing the World
We are the authors of our own unhappiness, and unhappily prolific in the creation of our work. The stories you read in Lorrie Moore's 'Bark' manage the unique feat of showing us just how skilled we are in the work of undoing the good in our lives, our species-specific skill of undercutting our own survival, and yet, in the reading, these stories are light and filled with the stuff and joy of life. Lorrie Moore embraces mutually exclusive notions with grace, intelligence and lovely writing.

For a book chock-a-block with divorce, death and deception, 'Bark' is a lot of fun to read. Moore may have a dark vision of the world, but her complicated, prickly characters ring true. They often manage to enjoy themselves, and sometimes do the right thing, making the world, their worlds just a little better in the midst of a whole lot of worse.

---
Recent Commentary
• Michael Katakis Warns Lets Fall 'A Thousand Shards of Glass' : Missives from a Parallel World
• David Rich Steps in as 'Middle Man' : Spy Novels for the 21st Century
• Carol Cassella Mirrors 'Gemini' : Two Places at Once
• Commentary Archive


A Thousand Shards of Glass


Michael Katakis



Poetic and polemic and powerful.



Reviewed by
Rick Kleffel


Review Archive

Middle Man


David Rich
Reviewed by
Rick Kleffel

Gemini


Carol Cassella
Reviewed by
Rick Kleffel

You Can Date Boys When You're Forty


Dave Barry
Reviewed by
Rick Kleffel

What is The Agony Column?

"He took down the great book in which, day by day, he filed the agony columns of the various London journals. "Dear me!" said he, turning over the pages, "what a chorus of groans, cries, and bleatings! What a rag-bag of singular happenings! But surely the most valuable hunting-ground that ever was given to a student of the unusual!"

Sir Arthur Conan Doyle, Sherlock Holmes, The Adventure of the Red Circle
---
NEW! 04-23-14
: Time to Read Ep 158:
Mona Simpson 'Casebook'
---
04-21-14:
A 2014 Interview with Lorrie Moore
"..when you read really trashy newspapers about people killing each other and all, they're usually in the midst of a divorce."
—Lorrie Moore
Lorrie Moore is extremely good about letting her work speak for itself. She's a great live reader of her own stories. But she's also a teacher and her ability to convey ideas about her own writing came to the fore when we sat down to talk about the stories in 'Bark.'


---
04-16-14:
A 2014 Interview with Michael Katakis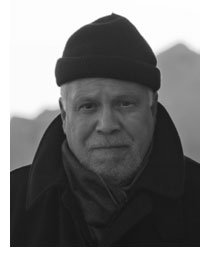 Photo by Ralph Elliott Starkweather

.
"..we haven't lived up to what people's illusions and dreams are..."
—Michael Katakis
I've done many a tough interview; some were difficult because they required a great deal of specific knowledge gleaned from the reading, some because the reading was emotional and the knowledge was abstract. Sitting down to talk to Michael Katakis about 'A Thousand Shards of Glass' put me in the room where the last interview I had done had included his late wife, Dr. Kris Hardin.


---
Recent & Newest Podcasts
•A 2014 Interview with David Rich
: "...so much is known so quickly..."
•A 2014 Interview with Carol Cassella
: "... we could provide good care for everyone..."
•A 2014 Interview with Dave Barry
: "...you have the right to demand that they grope your genitals manually..."
•
Podcast Archive